About Us
What do you look for in an accountant?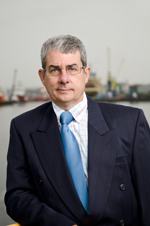 Stephen Milne Chartered Management Accountants was established in 1994. Stephen is currently the chairman of the CIMA (Chartered institute of Management Accountants) Members in Practice Management Panel which represents Self-Employed CIMA members in 165 countries throughout the world.
Please visit our Useful Links page which provides valuable information for existing and startup businesses.
What makes as different?
"Well the first half of my career was spent in local industry so I know the issues facing business managers and owners; I know what it is to be on your side of the table" Stephen Milne-principal
That difference is important to us we are different from typical "High Street" accountants:
We will always provide you with professional and practical business advice
We will always talk to you in a language you will understand
We want to work closely and proactively with you to help you run your business
We will explain your accounts to you so you fully understand what the figures mean
You are always welcome to call us when you are looking for advise (at no extra cost)
Our fees are fixed and agreed with you in advance.